Woman
Life
Freedom
زن
زندگی
آزادی
Global action in solidarity with Iranian women & girls who are courageously demonstrating peacefully for their fundamental human rights.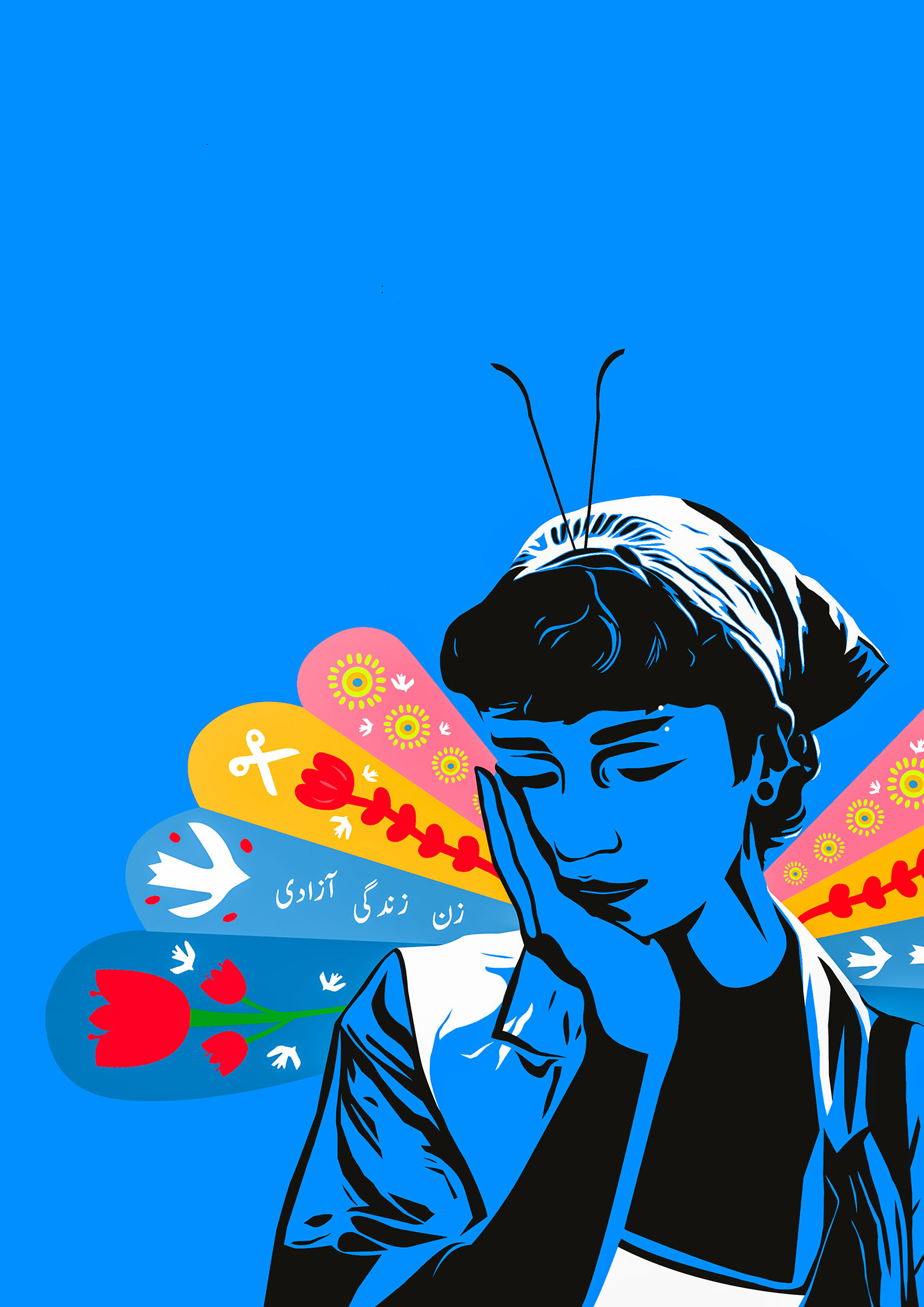 "For Armita"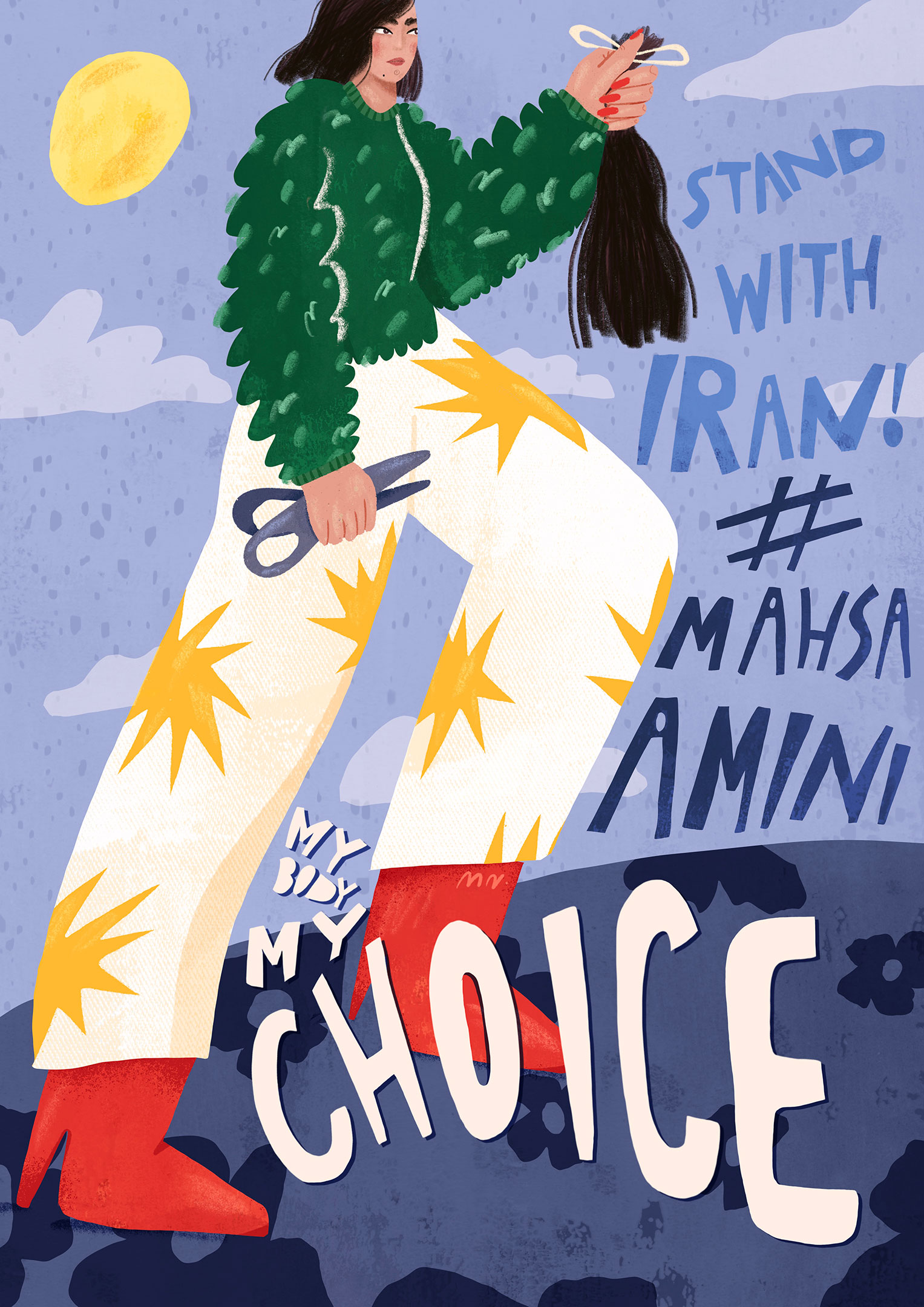 "Stand With Iran" by Mahdis Nikou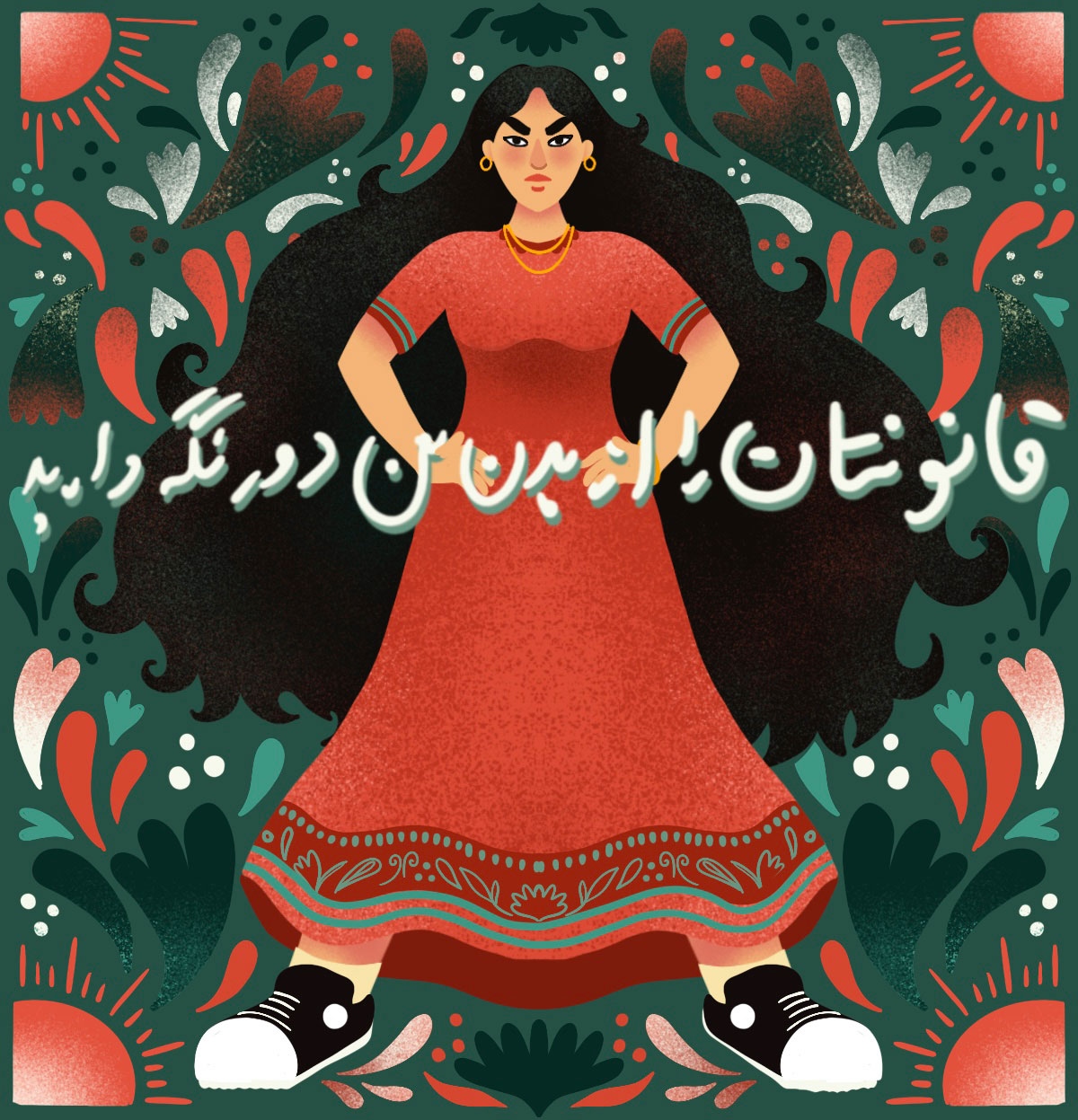 "Keep Your Laws Away From My Body" by Emily Elise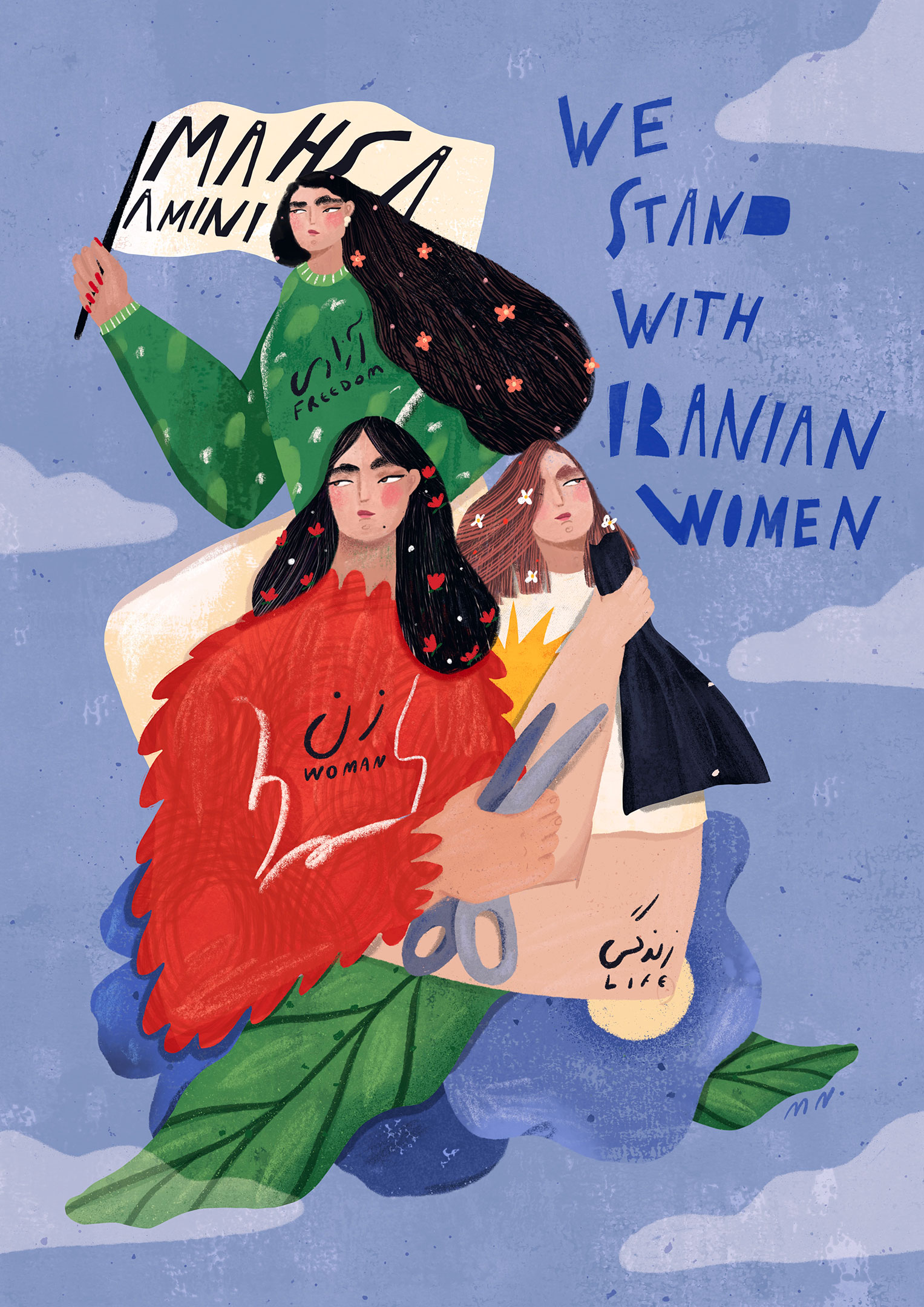 "Stand With Iranian Women" by Mahdis Nikou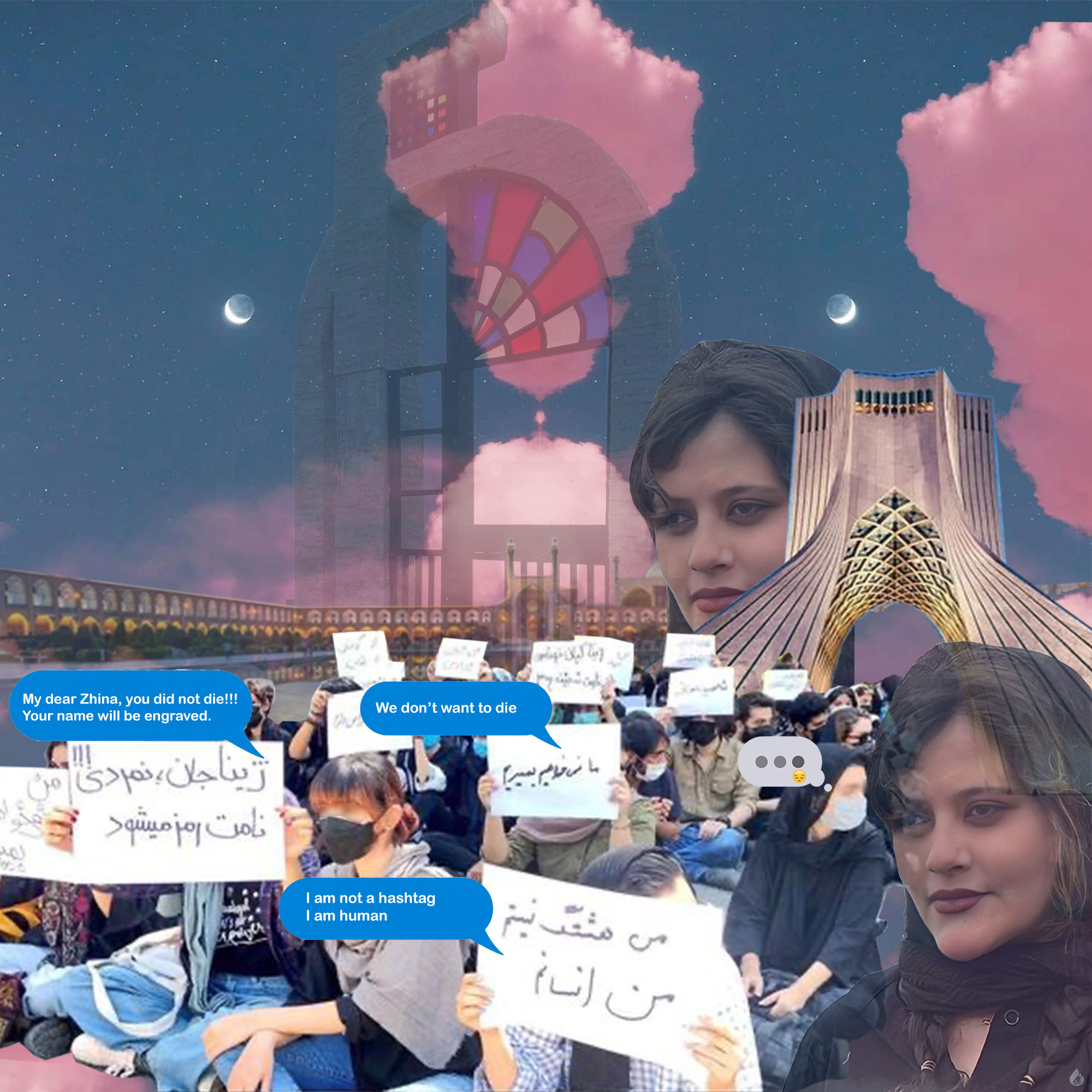 "In the Name of Freedom - Be Nam-e Azadi" by Priscillia Kounkou Hoveyda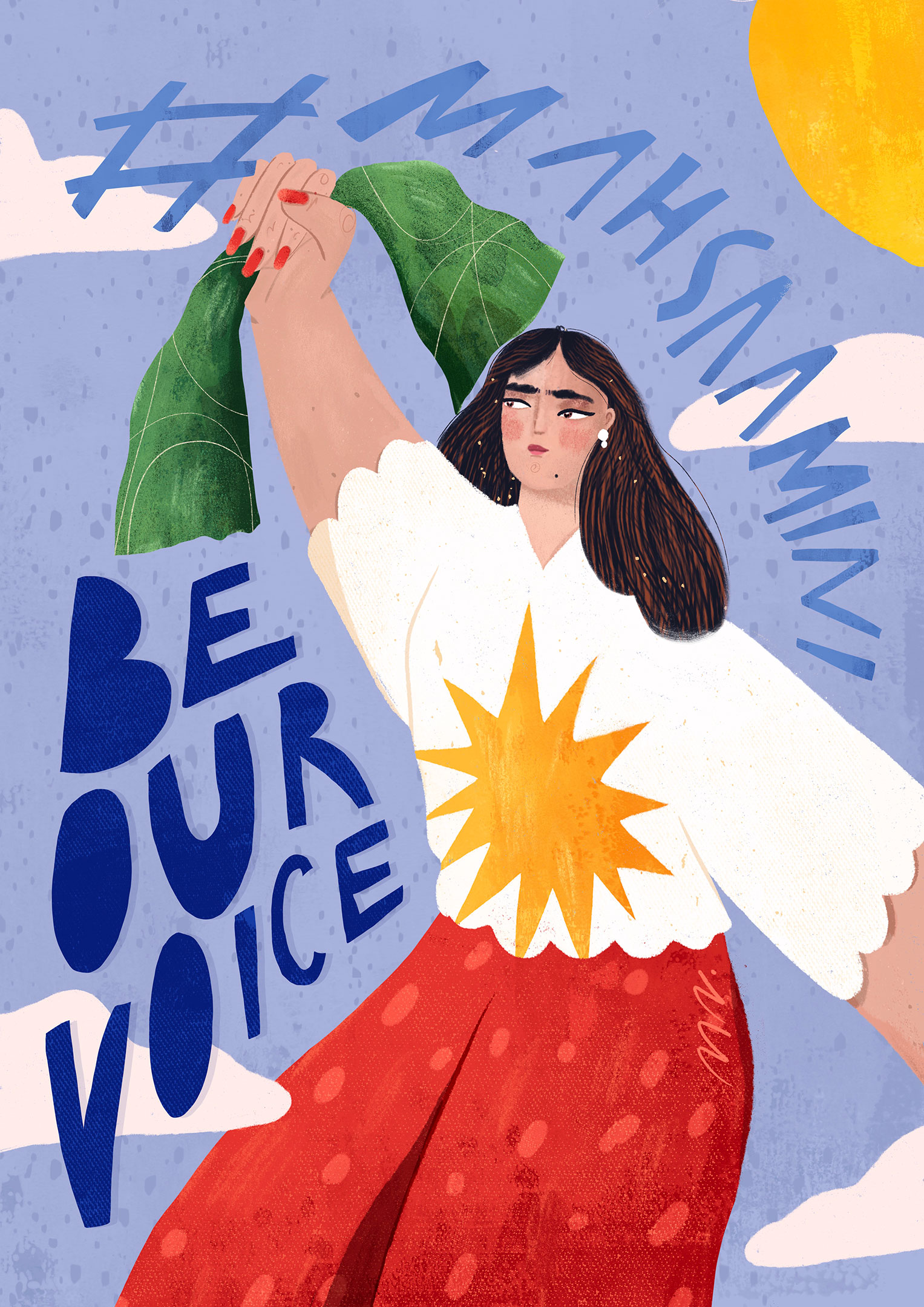 "Be Our Voice" by Mahdis Nikou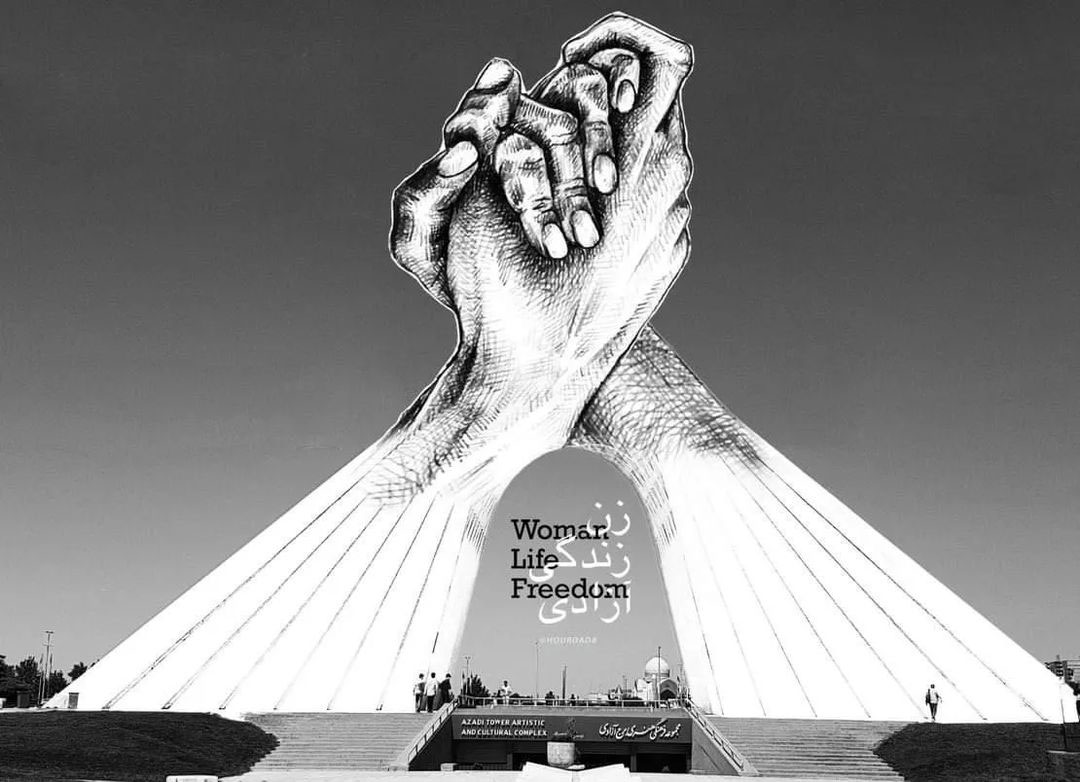 Artwork by Hourdad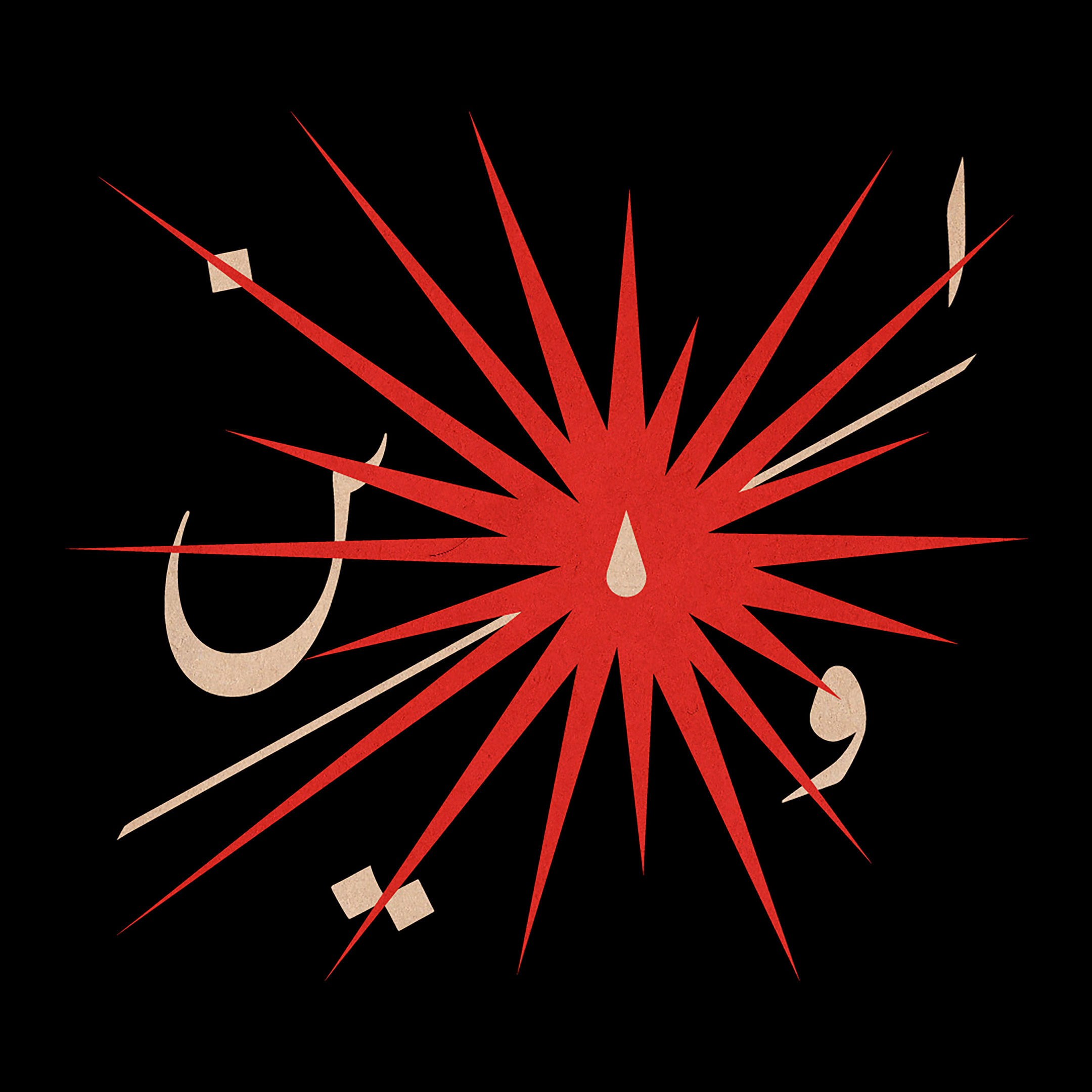 "Evin"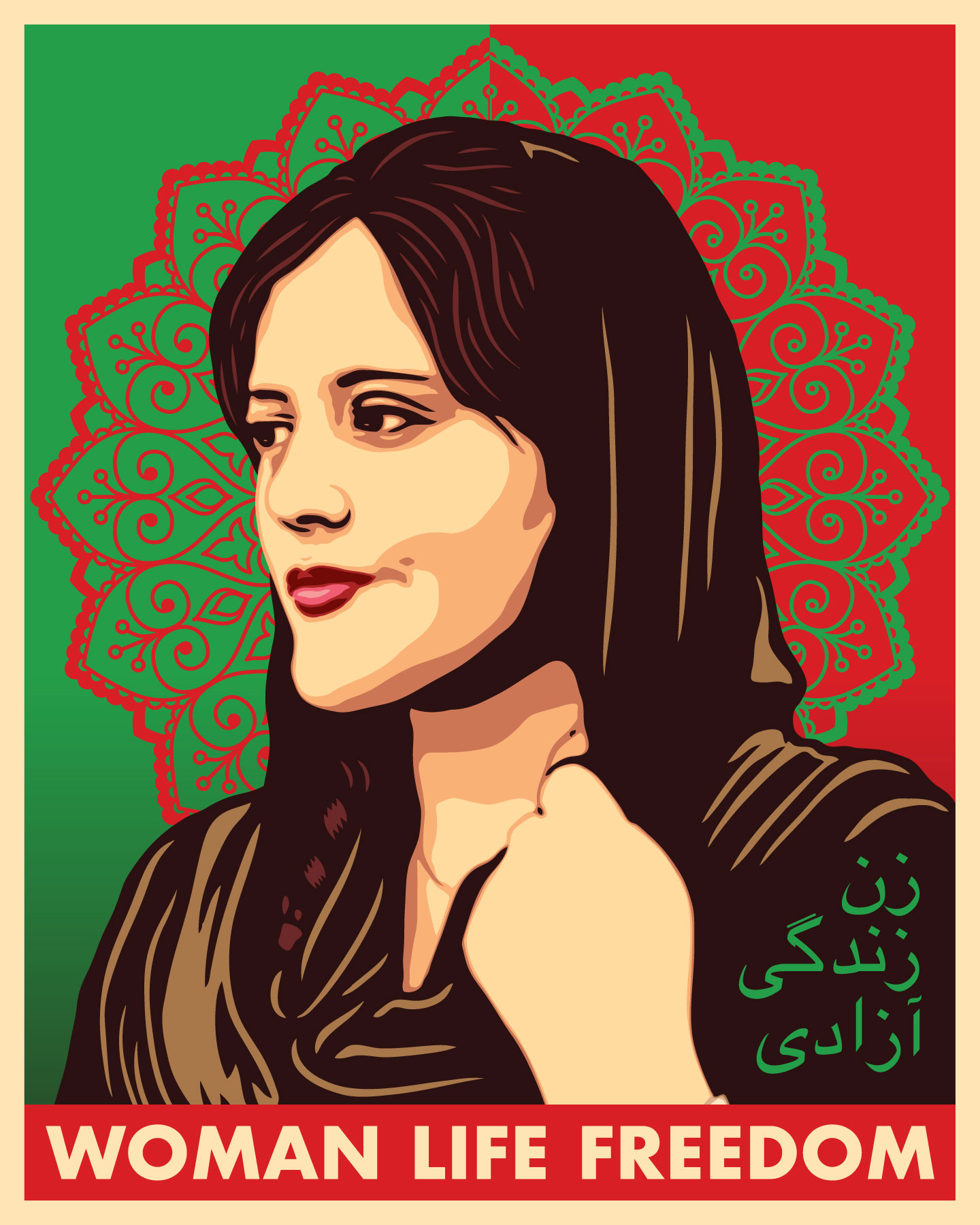 "Mahsa Amini" by Ernesto Yerena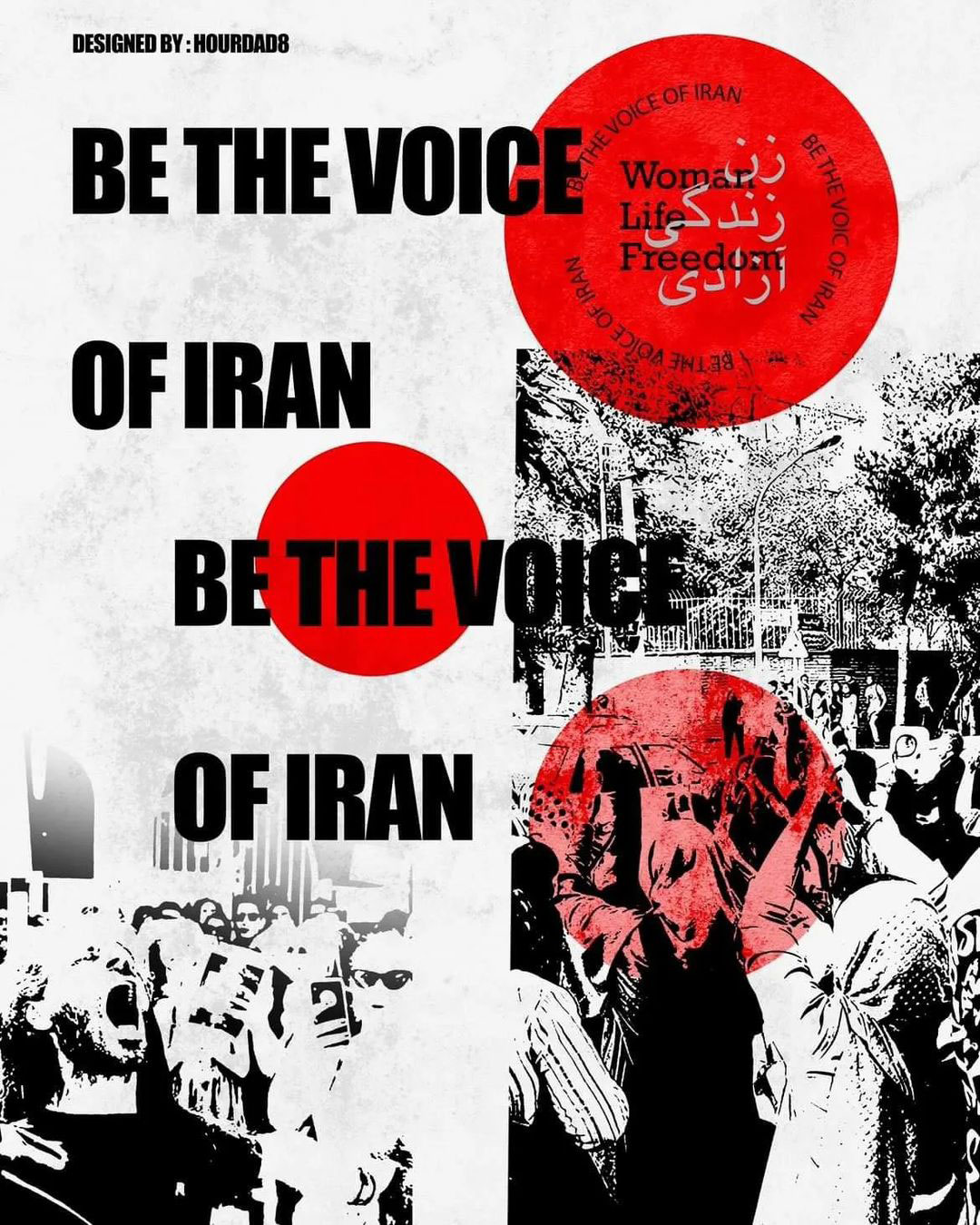 Artwork by Hourdad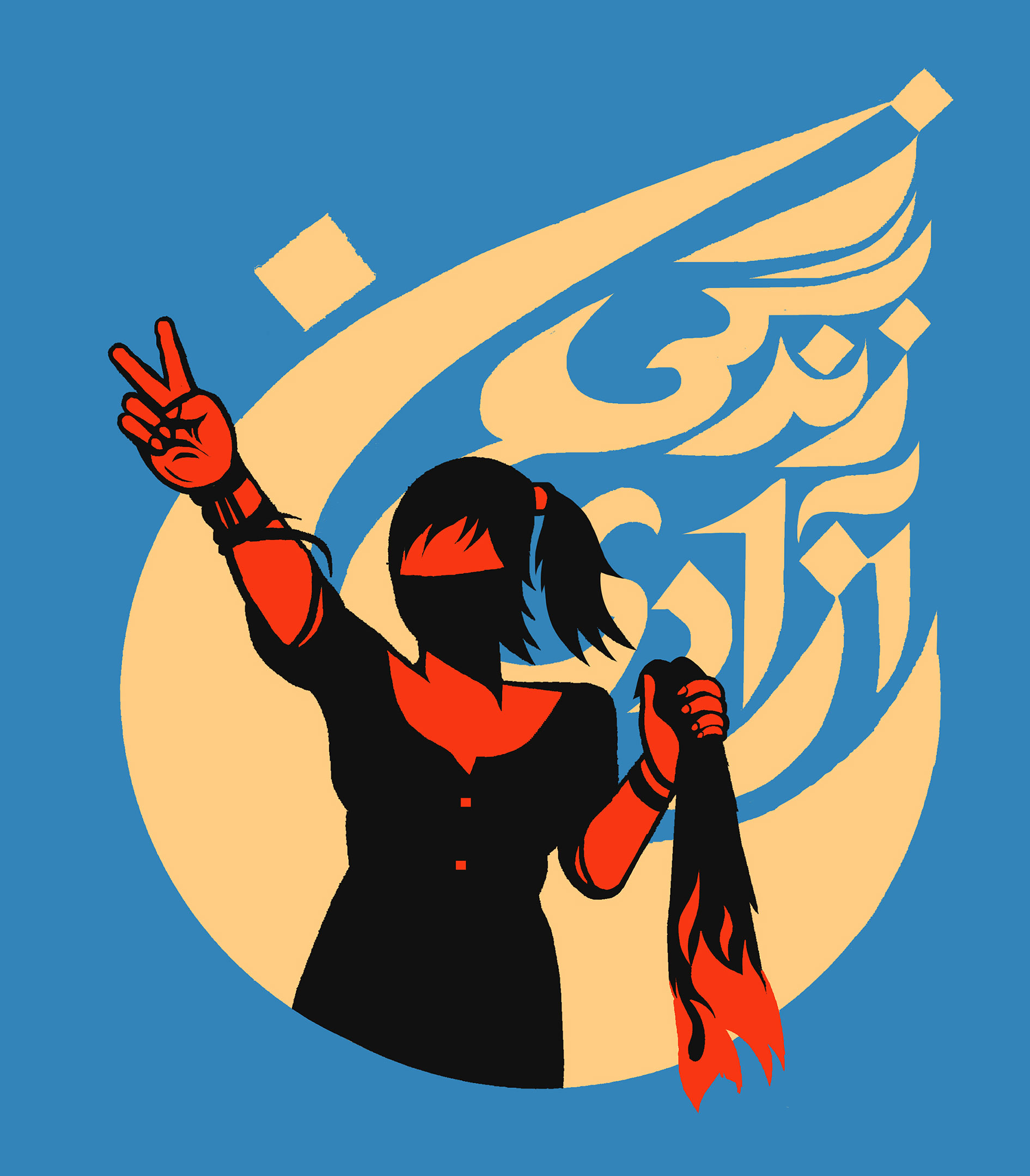 "Woman, Life, Freedom"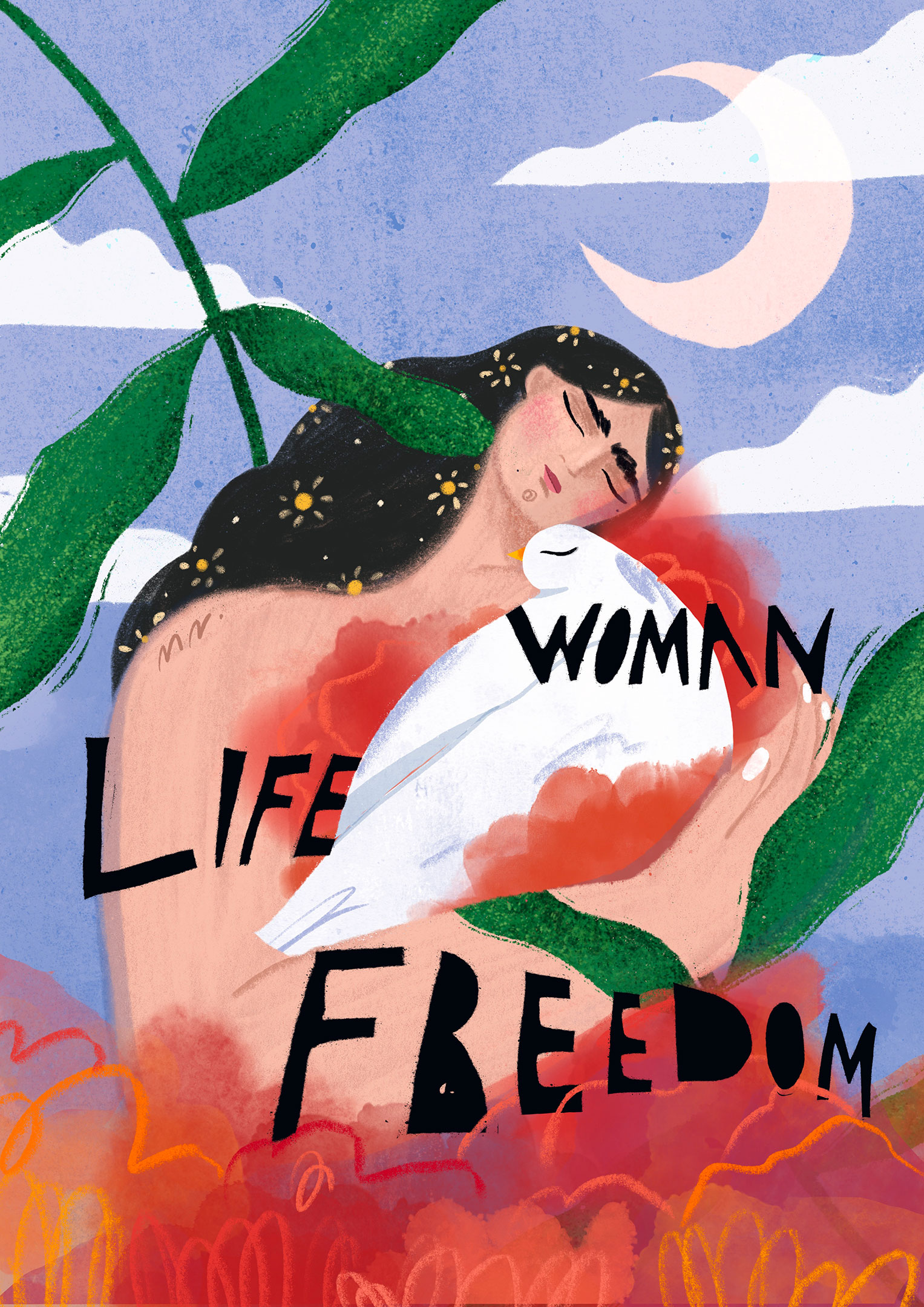 "Woman, Life, Freedom" by Mahdis Nikou
"Let My Mother Know" by Mahdis Nikou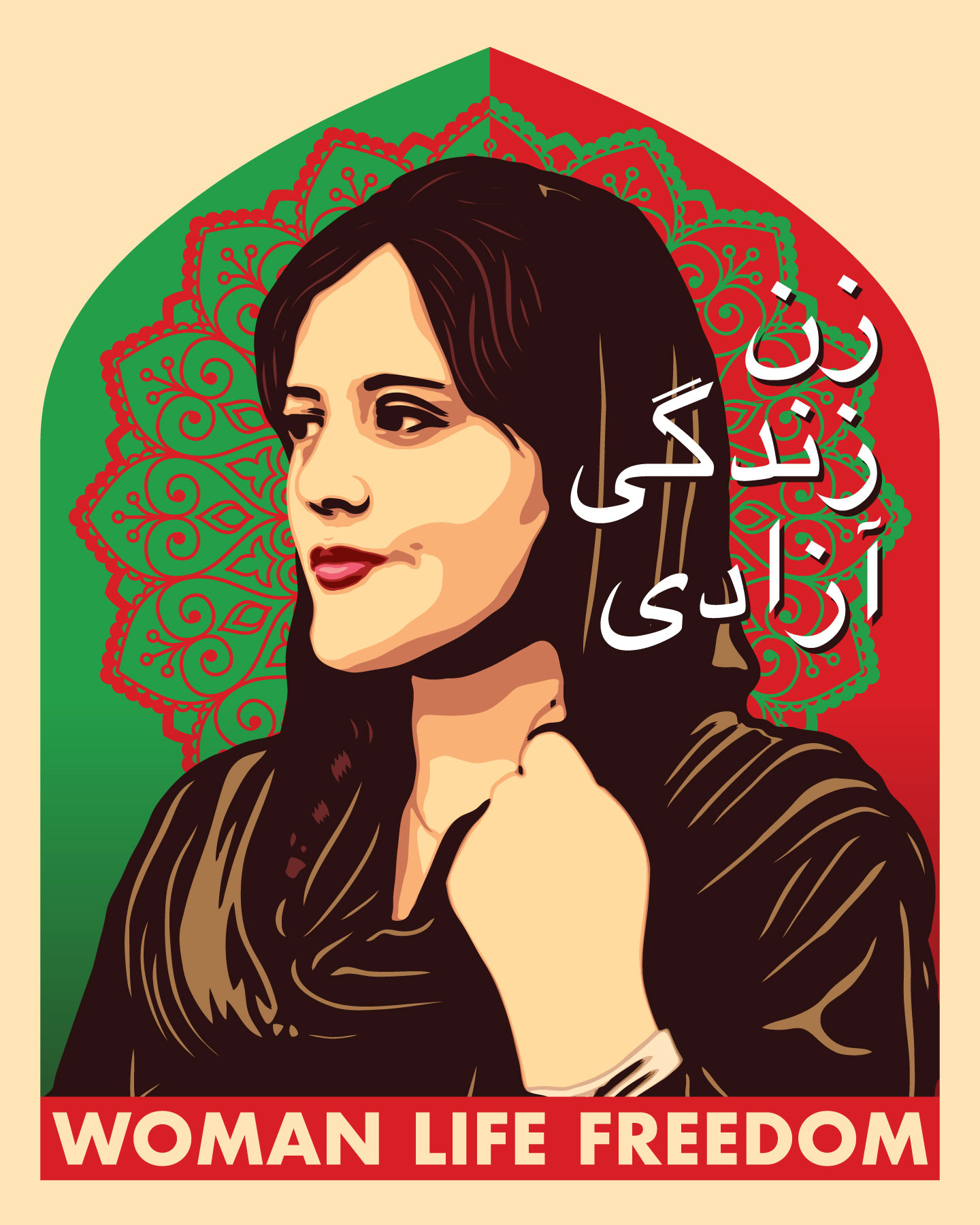 "Mahsa Amini" by Ernesto Yerena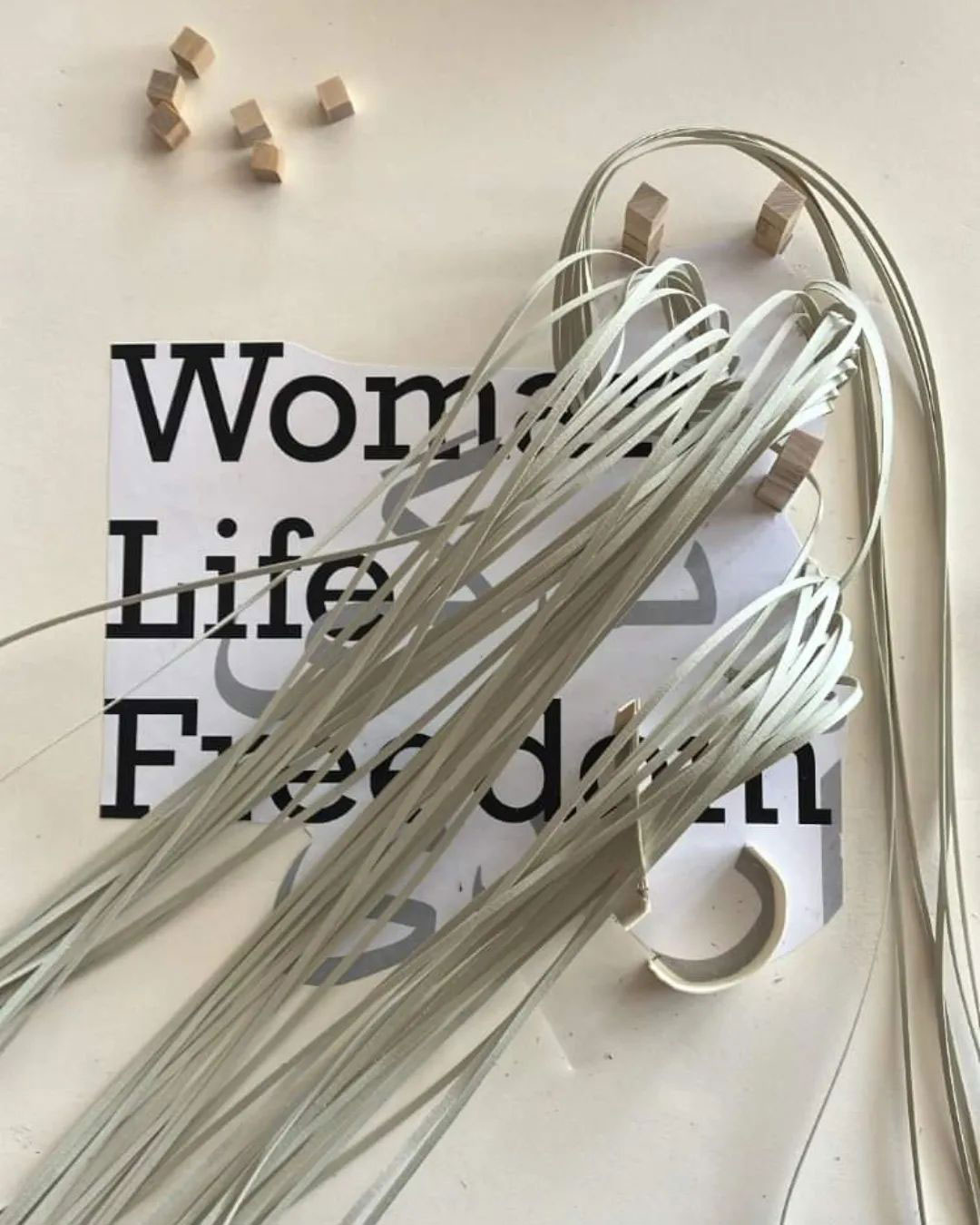 Artwork by Golnar Adili
Why Now?
For decades, gender inequality and discrimination against women have been legally enshrined in Iran.
Under Iran's Islamic Penal Code, Iranian women's rights are severely restricted, a form of gender apartheid. Women must comply with the Islamic Republic's mandatory hijab laws from the onset of puberty, and they are unequal in matters of marriage, divorce, custody, inheritance and more. In the Fall of 2022, hundreds of protesters, including dozens of children, have been killed by Iranian authorities. These nation‑wide protests were triggered by the tragic death of 22 year old Mahsa Jina Amini who died in police custody after being arrested by Iran's "morality police" for failing to properly cover her hair.
As a global collective of women, and allies, we demand action.
Share
Show your support by spreading the word on your social networks. Use #IRIoffCSW
Frequently Asked Questions
Vital Voices, For Freedoms and a global coalition of Iranian women leaders: political experts, activists, scholars, lawyers and artists, some of whom need to maintain anonymity for safety reasons.

The Islamic Republic of Iran (IRI) was shamefully elected to the UN Commission on the Status of Women–the UN's top women's rights body–for a four‑year term that began in March 2022. The vote was cast by secret ballot, and the IRI won 43 votes at the UN's 54‑nation Economic and Social Council (ECOSOC). The IRI's position on the CSW allows it to be one of 45 commission members that—according to the UN—will play a key role in "promoting women's rights, documenting the reality of women's lives throughout the world and shaping global standards on gender equality and the empowerment of women." Given that Iran ranks 143 among 146 countries in the global gender gap index, the election of the IRI to a leadership role on this key UN body should never have happened and is a move in need of an urgent correction.

Civil society organizations, aligned governments and the broader public need to mobilize to remove the IRI from the CSW. Ideally, this will be pursued through a resolution passed by the United Nations Economic and Social Council (also known as ECOSOC, the CSW's electing body) or the UN General Assembly.

Such a move is unprecedented–but there is a first time for everything. Unlike the UN Human Rights Council, which has an express provision in its founding document for the suspension of a member by the UN General Assembly, the CSW does not have a similar provision in its own founding document. Also, there is no similar precedent in any of the 8 functional commissions of the ECOSOC, including the CSW. However, there are precedents for suspension of member states on the UN Human Rights Council, such as the action taken with Libya in 2011, and with Russia in 2022.

You can support this initiative by signing above, as well as contacting your local elected and political leaders and sending them this letter, and demanding that the IRI is removed from the CSW. You can also support by sharing your solidarity for the women and girls of Iran on social media to keep attention on this unfolding movement. Due to internet censorship by the regime, protestors cannot easily and openly share due to fear of being reprimanded, jailed, followed by surveillance and harrassed.

International

Yes, this is a call to action from global leaders, from all political backgrounds, who share the belief that women and girls should have equal rights, dignity and self determination over their bodies.

The revolution unfolding in Iran has been created and led by women and girls across the country. It is a response to the decades of oppression, gender apartheid and inequity. The change in Iran will happen from the inside. However, the world is watching and we need to unify to galvanize action on this unfolding momentous possibility with the global platforms available.

Your email will be held by the organizers of this campaign (by 501c3 Vital Voices) to communicate the outcome of our collective support. We will never share your information, and will not contact you unless you have indicated you would like to be engaged further.

This global campaign is focused on external pressure to remove the Islamic Republic on the specific governing body: the Commission for the Status of Women. However, we stand in total solidarity for the liberation of all Iranians demanding their freedom.